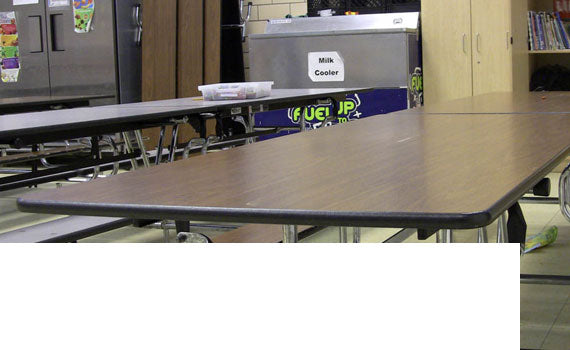 Food Allergies and School Lunches
Let's face it: it can be hard to feed kids who have food allergies. When they're young and with you all the time, you can carefully prepare all their meals. When someone else cares for them, it's more complicated. Then once they begin their education, you have to deal with food allergies and school lunches.
Cafeteria workers are under a lot of stress. They have to move a lot of kids through the line in as short of a time as possible–after all, these kids only have 20-30 minutes (sometimes less) to get their food and eat it. That doesn't leave a lot of room for carefully avoiding allergens and cross-contamination.
When my older son Zax, now in 5th grade, started kindergarten, I optimistically thought he'd eat some hot lunches. I fondly remembered going through the lunch calendar with my mom when I was a kid. We'd put a big X through the meals I didn't like and circle the ones I did. We'd post it on the fridge and then my mom knew what days to pack my lunch.
I figured I could do something similar with my son: first X out whatever wasn't safe, and then have Zax make his choices. The good news is that we eventually did get to that point. The bad news is that it took more than four years to do it.
Kindergarten
When Zax started kindergarten, I asked the office who I should ask about food allergies and the school lunches, and they gave me a number. I called numerous times and my calls were never returned.
Read the full article about how we dealt with school lunches on our main blog site here!