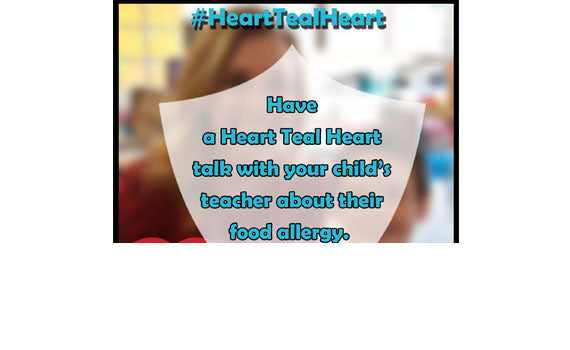 Have a #HeartTealHeart Talk about Food Allergies at School
Valentine's Day is another one of those holidays. A day when food allergy parents seek to balance the warm, fuzzy memories of our own Valentine parties with the need to keep our children safe and included at theirs. This is one more day in which food sneaks into the classroom, and allergens lurk in a lot of those fun-sized candies. Candies that, to make matters more difficult, are usually separated from their ingredient labels.
Chances are, your child's teacher has already started making plans for Cupid's day, so it's best to chat about your concerns now. That's why it's time for a #HeartTealHeart talk!